Archives tagged:
leaf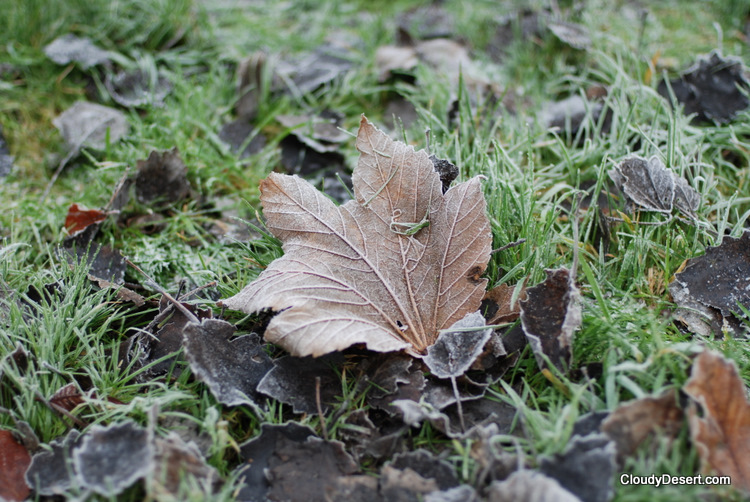 It has been pretty cold of late especially overnight when everything freezes over. I took this picture of some frozen leaves in the park a few days ago.
I am posting it because it is so similar in colour to the photograph I posted earlier.
The key difference is the temperature – it was a pleasant warm day in my earlier post unlike the bitterly cold day in this one!
Related to this cloud.