Archives tagged:
blue sky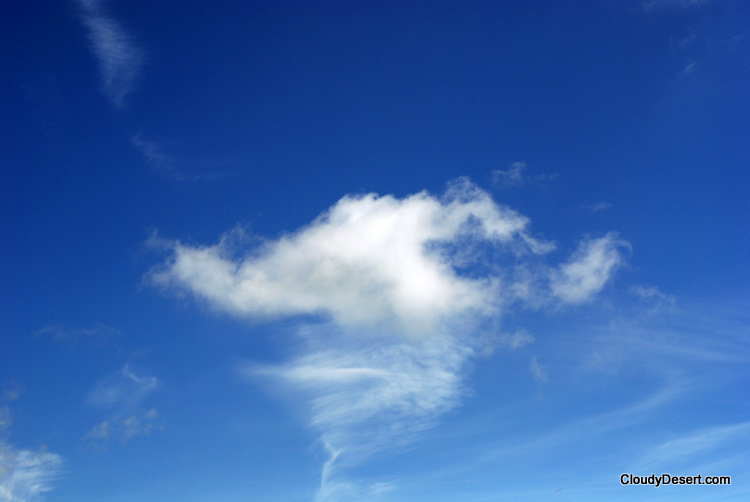 Looking out the window, it looks dull and gloomy outside and it is making me feel rather low.
I have decided to post this photograph of a lovely blue sky.
So Mr. Weatherman, you can do your worst for my sky will still be blue whatever you do!